Storage facilities can set floor percentages to prevent auctions from being sold to a backup bidder below a preset range. There are four ranges that can be set, which are based on a percentage of the original sale price of an auction. The ranges describe the amount the unit sold for originally and the percent you set as a floor will activate when a backup bidder (BUB) is requested. We will use the floor percent to determine the lowest offer price.


For example, you could set a floor percent on units that sell for more than $1,000 as 50%. This means we cannot offer that unit to a backup bidder for less than $500. Another benefit of this feature is we will offer units to backup bidders who bid below the $500 minimum offer price, for the floor price.


Prior to this new feature being implemented, if a bidder's high bid was $450, they would not have received an offer because their bid did not meet the floor. Now, with this feature, we will offer it to them for $500. They have the option to pay an extra $50 to secure the unit.


Increasing the number of BUB offers will increase the number of offers accepted, resulting in more units being cleaned out when the original winner fails to complete the sale.


How to Set Up Floor Percentages by Range
To set up your facility's floor percentages using the four pre-defined ranges*, go to My Account, select Facility Mgmt and then click the Edit button to the right of the facility account.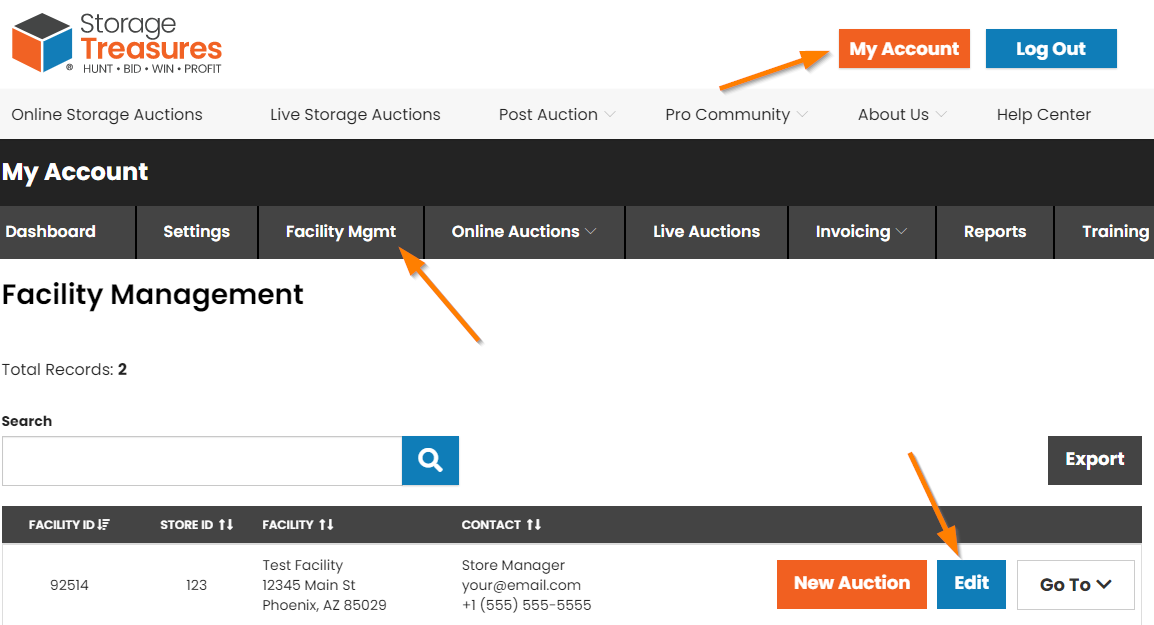 Scroll down to Case Management Settings. There are four different ranges to set percentages. Setting floor percentages is optional and not required.


Note Default is 0. When it is set to 0, there will be no minimum offer price. We will sell the unit to the first backup bidder who accepts the offer.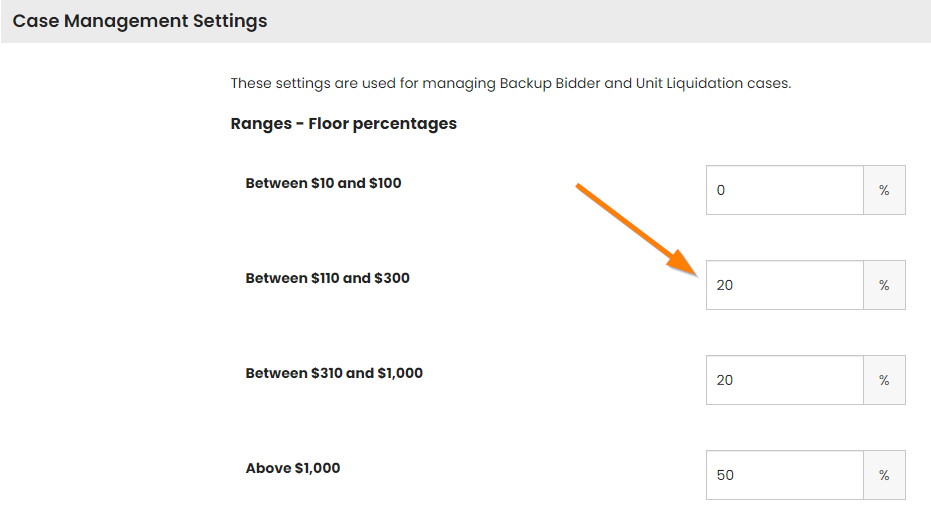 Large Operator Accounts
If your facility is owned/managed by a large organization, the floor percentages may be set up at the account level. If this is the case, you as a facility manager may or may not have permission to override the settings within the account.
If the floor percentages are set at the account level, they will be listed as "inherited by account: x%" below each range.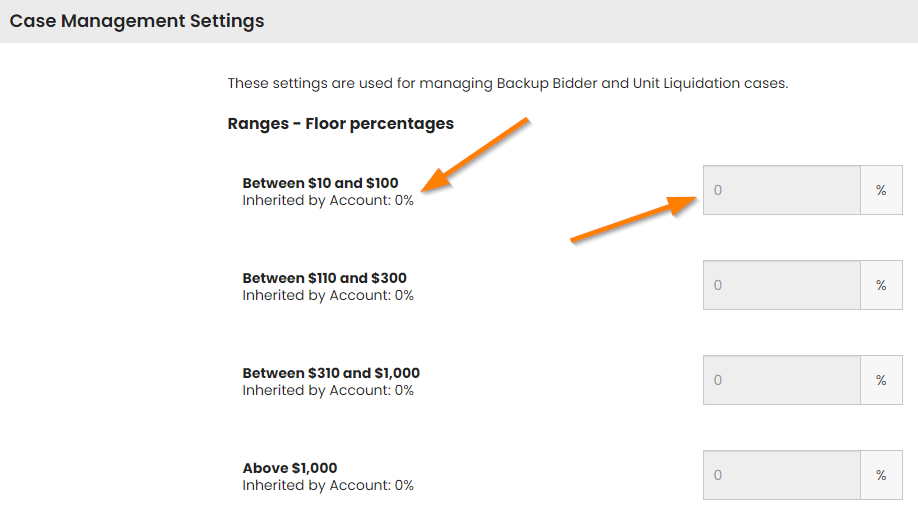 If you are a District Manager or Administrator and would like to set up floor percentages for all your facilities, you can reach out to your dedicated Account Manager, BDM or Customer Support.


The ranges were defined using past auction data. We evaluated all auctions and their sale prices and created ranges based on the largest number of units sold.