The Unit Liquidation Program (or ULP) was created to assist storage operators with a tool to dispose of unsold unit contents without the expense and hassle of hiring a disposal or junk removal company.

Unit Liquidation Program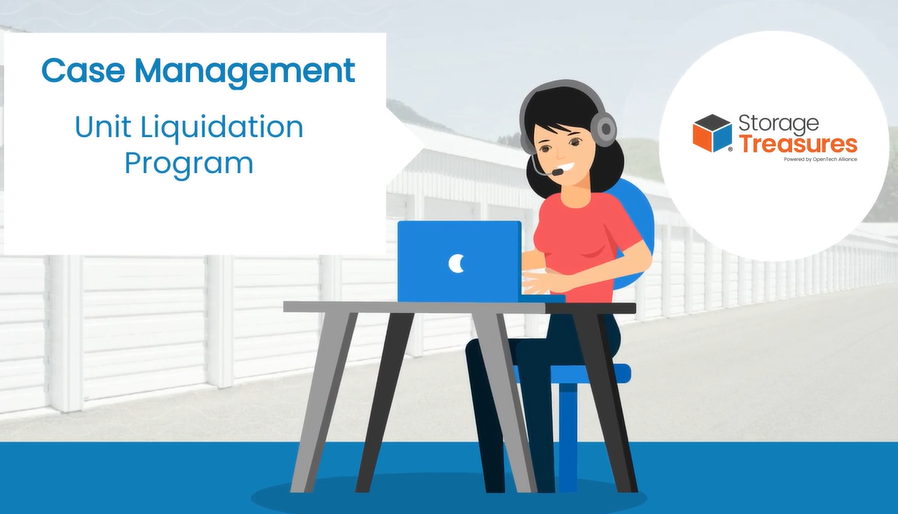 This feature allows the manager to select an Unsold Auction unit to offer to the last 10 bidders that previously bid at your facility. The bidders must be in good standing. The bidders are sent an email and text message with the auction details and instructions on how to accept the unit. The first bidder to accept the offer will be sent an invoice. The manager will also receive email notification with the invoice. ULP units are Free to the bidder. If a cleaning deposit is listed on the invoice, the manager should collect the cleaning deposit and refund to the bidder once there is confirmation that the unit was emptied and broom swept.

REQUIRED: Unsold units MUST be locked and unopened from the time the auction was posted. The unit must match the auction photos. The tamper tag must be still on the hasp, if one was used. If the unit has been opened or compromised, we unfortunately cannot offer that unit to the bidders.


How to Request a Cleanout of an Unsold Auction
Navigate to My Account, click on 'Online Auctions'
Select 'Unsold Auctions' in the pull-down.

Locate the Unsold Auction unit. Click the 'Actions' drop-down and select 'Request Cleanout'

To initiate the ULP case, click the 'Yes, request cleanout' button.

On the Request Cleanout page, you are provided with the auction details and number of liquidation bidders that may be eligible to receive offers.



How to Convert a No Show into ULP

You can request a ULP when you have a $10+ No Show or an auction that has no available BUBs.
Request a Backup Bidder from the Sold Auctions tab (see How-To Start a Backup Bidder Case). The system will indicate that there are '0' backup bidders and a notice that states a ULP option is available.

A yellow banner at the top of the request form shows: 'Warning! There are no backup bidders for this auction'.
Click 'Yes, request cleanout' to initiate the ULP case. The bidders will be offered the unit immediately.


ULP Invoice
When a ULP bidder accepts the offer, an invoice will be generated and emailed to both the facility and to the bidder. Contact the bidder and schedule an appointment. When the bidder arrives, perform the same tasks as that of a regular auction sale, by verifying their ID and collecting a cleaning deposit, if stated on the invoice. The bidder is bound by the Terms of the original Sale.


The ULP invoice indicates the Total Due at Facility is $0.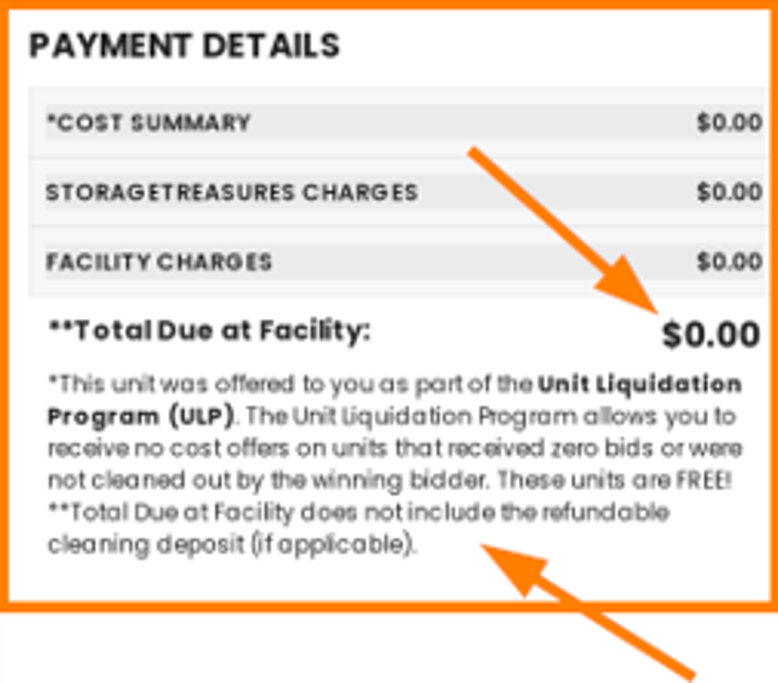 The bidder must clean out the unit by the cleanout expiration stated on the invoice. If the bidder cherry picks or fails to clean out in the required time, report the bidder to Customer Support so they can be suspended.