You can view, manage or cancel your BUB and ULP cases in Case Management.
From My Account, click on Invoicing and select Case Mgmt in the pull-down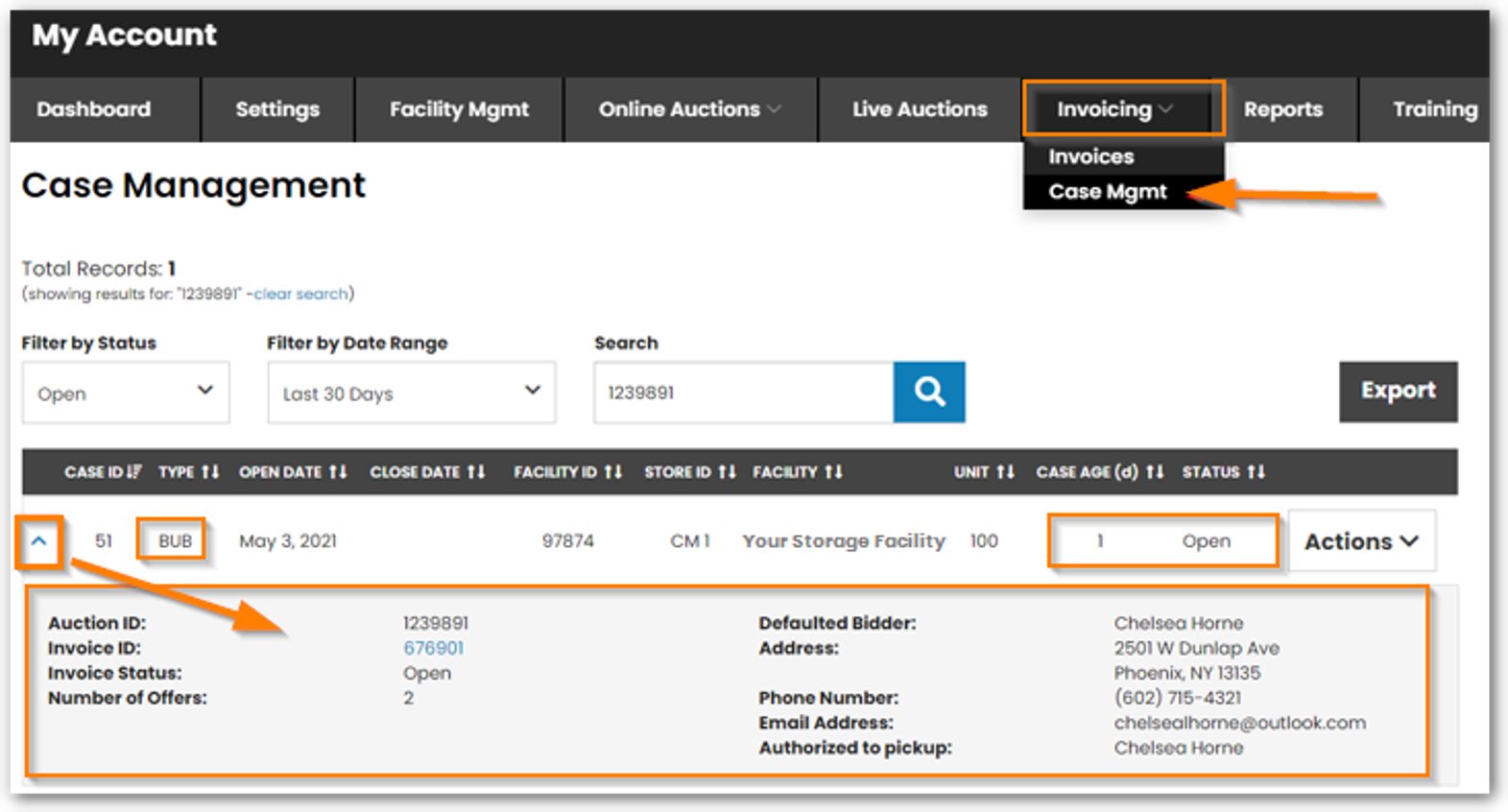 The tools available in Case Management include:
Filter by Status
Filter by Date Range
Search
Sorting
Row Details (expand row using down icon)


Case Status
Open – case is being worked actively, offers have been sent to bidders and can be accepted at any time
Closed (Canceled) or (C) – case was canceled by facility and all offers are null and void
Closed (Unresolved) or (U) – case was closed. ST was unable to find a bidder to complete the transaction
Closed (Resolved) or (R) – case closed. A backup bidder or ULP bidder accepted the offer!
Email updates are sent to the store manager when there is a status change.

Cancel Case
You can cancel a BUB or ULP case at any time. For example, if the original winner arrives to claim the unit or the tenant pays their delinquent balance after a backup bidder is invoiced, you must immediately cancel the case in Case Management.
In Case Management:
Locate the BUB Case and click 'Actions'
In the pull-down, choose 'Cancel'

Select reason for cancellation

Click 'Yes, cancel case'
If a tenant pays prior to a BUB claiming the unit:
Cancel the BUB Case
Cancel the auction. Go to Online Auctions, select Sold Auctions in the pull-down, then cancel the auction