StorageTreasures can now communicate about account updates using text messaging! This is a quick and easy way for us to get you time-sensitive auction updates. We are debuting the text messaging service with our new My Offers feature.

If you do not wish to receive offers via text message you can deselect "Text Message" as an option within your account, at the bottom of the My Offers account section.

When a new offer opens, you will get a text and email.
Email Example: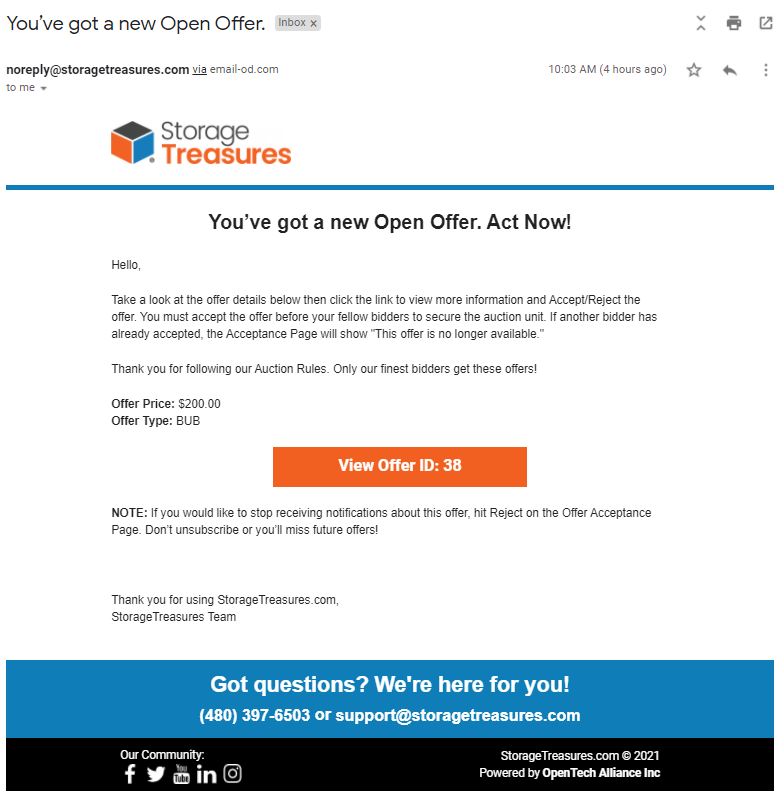 Text message example: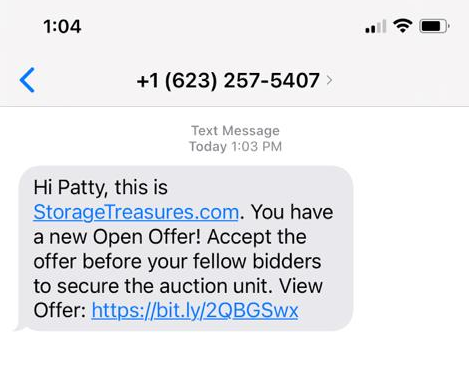 You will get reminder texts if you have open offers in your account. No more than two per offer. If you have more than one open offer you will get a single reminder daily.