Attn: Billing Address Verification Service (AVS) Policy Change
Effective 07/06/2022, our payment method field matching policy will change, requiring your address and zip code to match. If you have entered a card with information that does not match your billing information, it will need to be updated before proceeding with your next auction bid, or your card will be declined.
Should you plan on participating in auctions soon, we suggest you proactively confirm your information is saved correctly, to not impact your future bidding, or find yourself in a winning situation and a declined card.
Follow these instructions to review and update the billing address associated with your payment method.
Go to storagetreasures.com and click Log In

Click My Account

Go to the Settings drop-down and select Account Settings

Located the Payment Method section of the screen and click Edit Payment Method

Re-enter or update your card information and Save



Saving the card from this screen does the authorization which checks your billing address to ensure both Zip AND Street Address fields match.

If they do not match you will see the message below.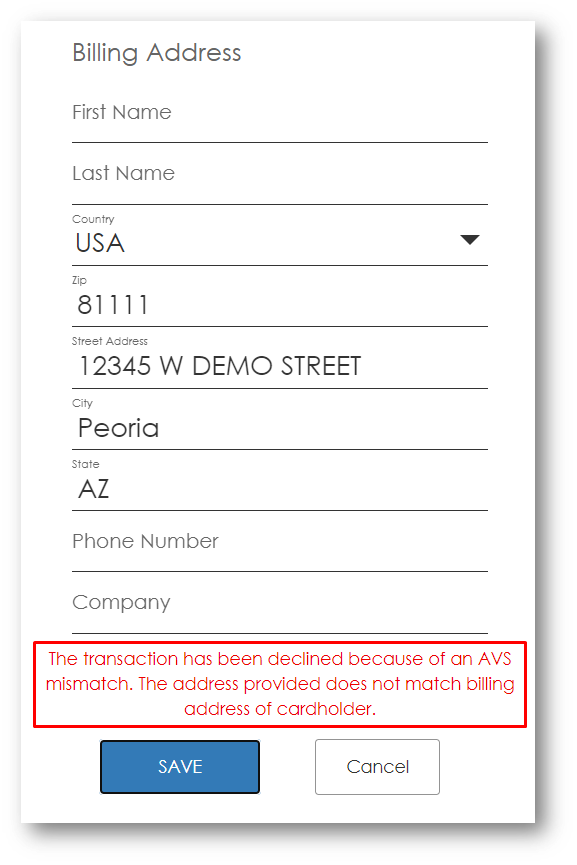 A success message will display once you've entered the billing address correctly.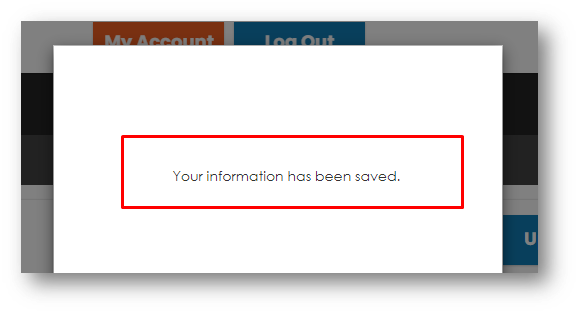 NOTE – if you are using a pre-paid card on StorageTreasures.com, please ensure your card is registered with the card provider, and you have created a valid billing address.
We apologize for the short-term inconvenience this may cause, but we are doing it to protect the safety of your credit card transactions.