Attn: Multi-Factor Authentication (MFA) in login process, launching 08/18/2022
Account security and auction buyer integrity is a major focus of the StorageTreasures.com team, in 2022. To combat auction buyers gaming, we have implemented steps that will limit accounts connected to email addresses and telephone numbers. The next phase, to ensure account security, will be launching 8/18/2022.

To help safeguard auction buyers, facilities and StorageTreasures.com, we will now require Multi-Factor Authentication at account login, with a verification of an additional code via text/vocal message. (commonly known as MFA).
Please follow these instructions to review all the steps concerning this new updated process.
1. Go to StorageTreasures.com and click Log In.

2. Add Email Address and Password, Check "I'm not a robot" and click Log In.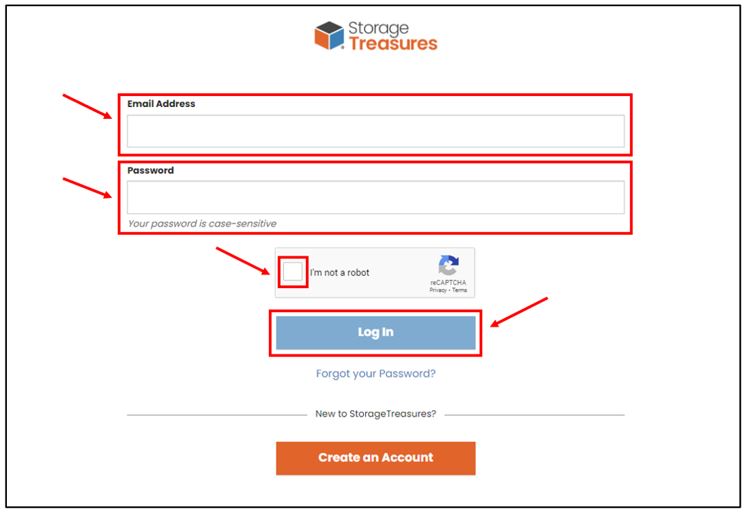 3. Confirm your phone number (that you will be using for MFA process) and click Save Changes.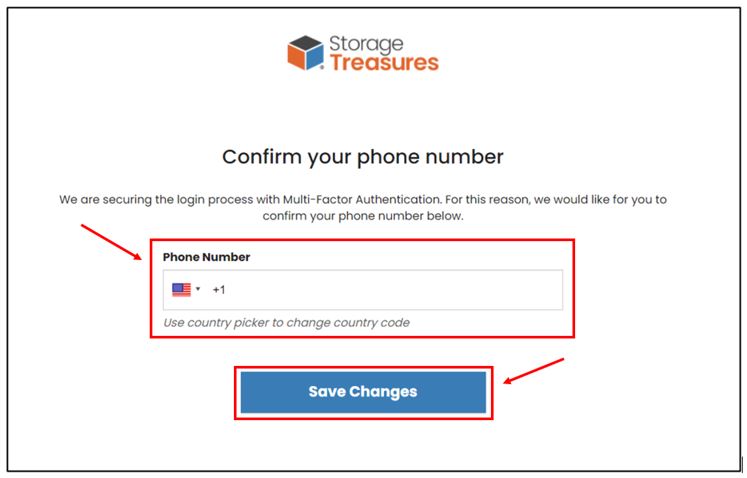 4. Select how you want to receive the verification code on your phone by click Text or Call.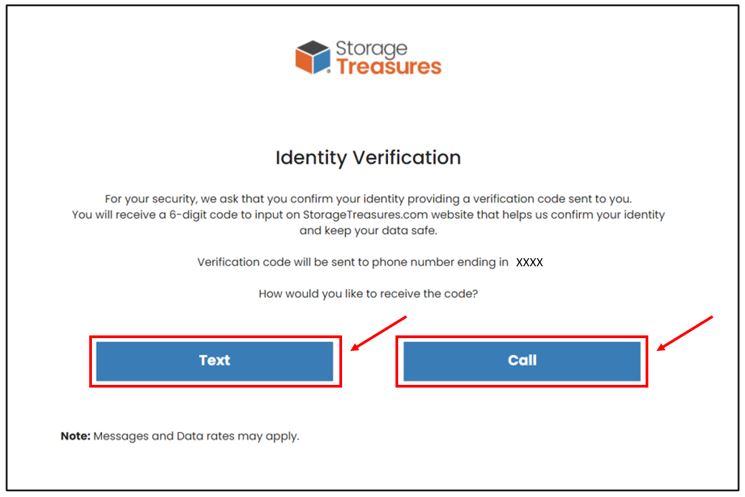 5. Add verification code and click Verify Code.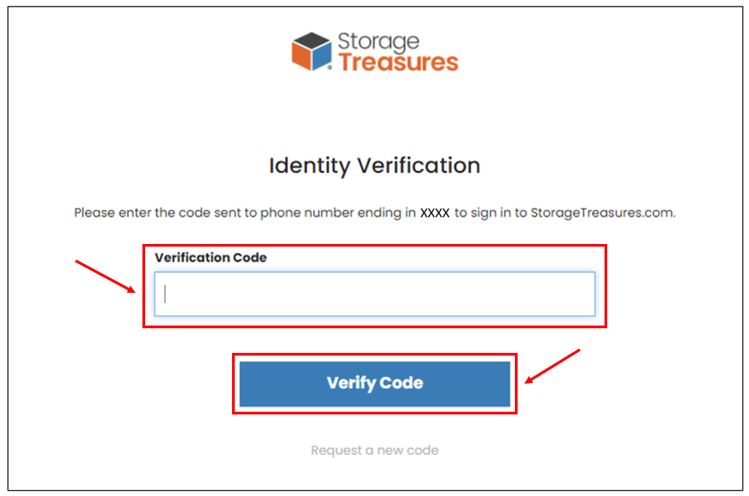 6. In case the added verification code is not the expected one, add correct verification code and click on Verify Code.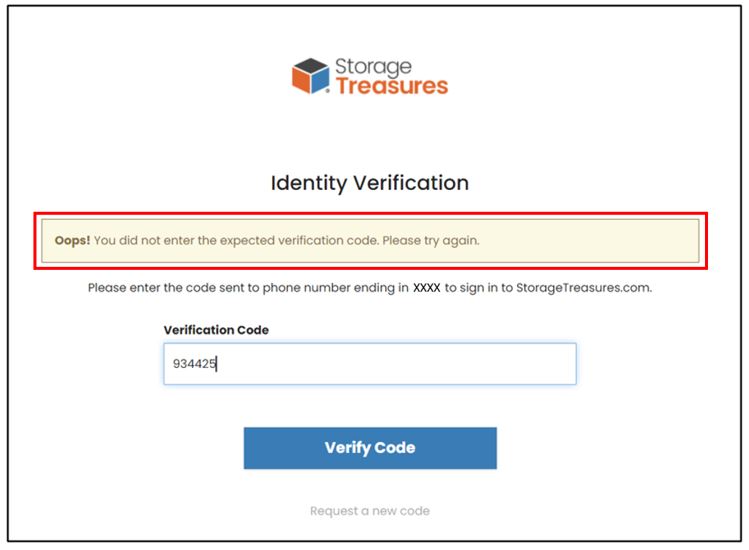 7. In case the added verification code is expired (there are 5 minutes between receiving the code and its expiration), click Request a new code. Then process will go back to point 4.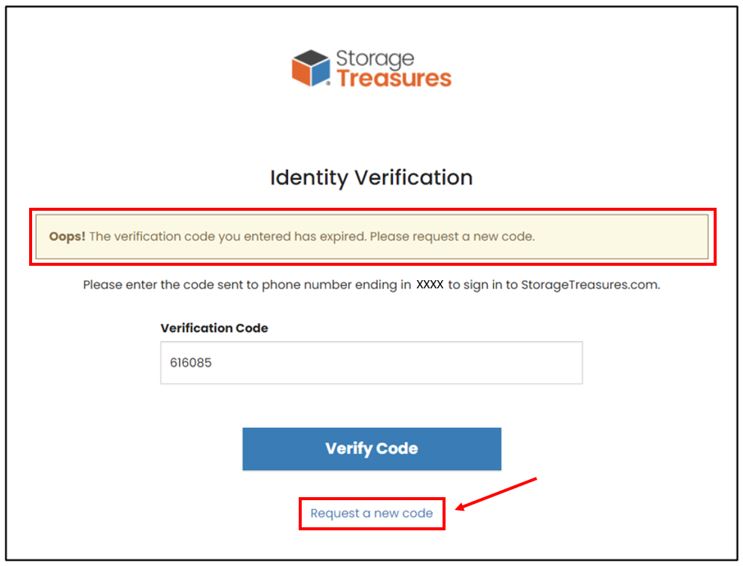 If you need assistance with MFA, click here: