There are several search options you can use to search for auctions: ZIP Code, state, city, facility name, and keywords. From the homepage, you can also search for top auctions or auctions ending soon. From the storage auction search results page, you can add filters such as auction type, keywords, categories, active or upcoming auctions.
To obtain search results in your time zone, we recommend that you log in to your account before starting your search. If you are not logged in to an account, all auctions will show in Arizona time.


Storage Auction Search Results
There are two ways to get to the "Storage Auction Search Results" page to begin your auction HUNT.
Find Your Treasure (ST Homepage)

Under "Find your treasure", click the down arrow next to 'Zip Code'
Select your search parameter
Input search term
Click the magnifying glass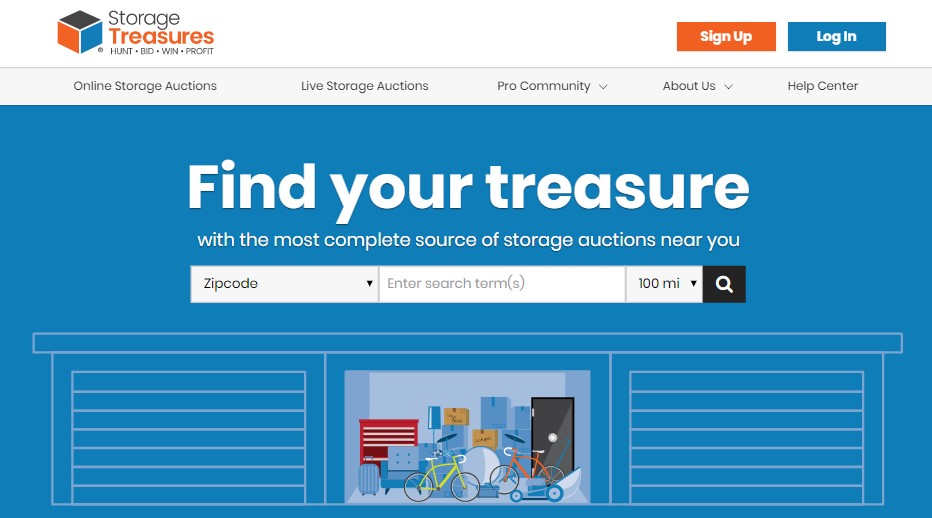 Auctions Happening Now
From the ST homepage, you can also filter auction results by choosing top auctions or auctions ending soon.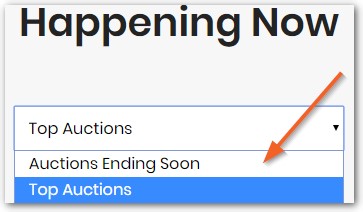 Online Storage Auctions

Under the logo, on the top left, click "Online Storage Auctions" button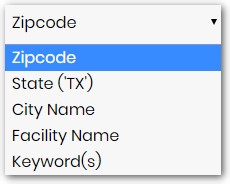 Search Bar Parameters
Once on the Storage Auction Search Results page, you can search by using one of the five parameters from the pull-down menu:
Zipcode – Input your zip code and select radius (in miles) from the center of that zip code.
State (TX) – View all auctions by State.
City Name – View auctions by City name. Confirm auction is located in the correct State before placing bids. (Some City names are located in several States).
Facility Name – Input your favorite Facility Name
Keyword(s) – Input an Auction ID or items you are interested in
Map of Auction Results
The search results will be reflected on the map, with pins identifying the location of storage facilities in the area.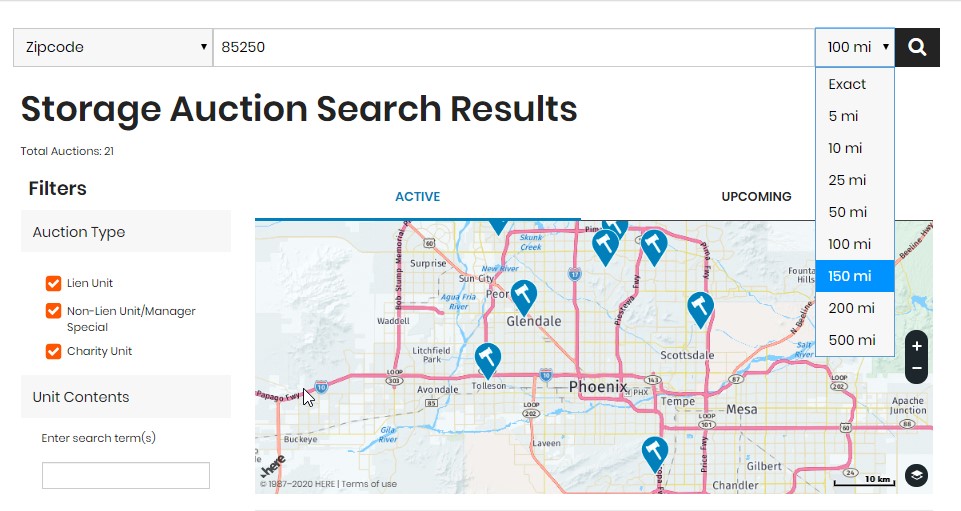 To access the map results
Click on the hammer to see the facility name, address and "View Auctions" link
Click on the "View Auctions" link
A new page opens with the Facility's Homepage and the facility's auctions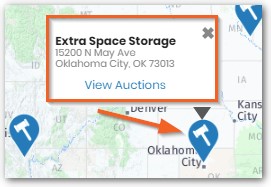 Narrow Your Search & Filter Results
Filters
You can select the auction type to narrow down your search results.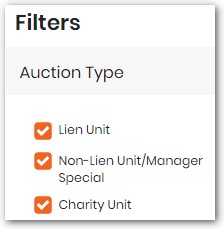 Lien Unit – Unit of a delinquent tenant that is in default
Non-Lien Unit/Manager Special – Units that may have gone unsold in a previous auction, build-up or Manager Special units, abandoned items of tenants who moved out or, donated items.
Charity Unit – Contains donated or abandoned items to be sold, and proceeds donated through Charity Storage
Active or Upcoming Auctions

Above the map you can choose ACTIVE or UPCOMING auctions.
Active – Auctions that are open for bidding.
Upcoming – Auctions that have not yet started. These are not open for bidding until the start date/time has been reached.
Unit Contents
You can enter specific search words for items you might be looking for. For example, you might type in "tools" if you are looking for tools.
Input an item or keyword in the Unit Contents field
On the search bar, click the magnifying glass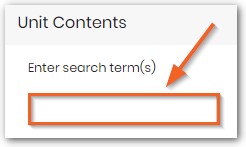 Categories
If you don't want to enter the search term you are looking for, you can choose one of the pre-set categories we have available.
Select one or more categories
Scroll down and click "Update Results"