You will not be charged any fees for any units that do not sell.
If you have not re-opened the unit since the previous auction, you can Relist the unit using the same photos and description. You may want to state under Additional Information "Relisted lien sale unit".
To access these units, log in to your account, click the Online Auctions drop-down menu, then Select Unsold Auctions. There you will find the Relist button to make this process quick and easy. If a unit that was Relisted gets Sold, it will no longer appear in that section. It was appear in the Sold Auctions section of your account.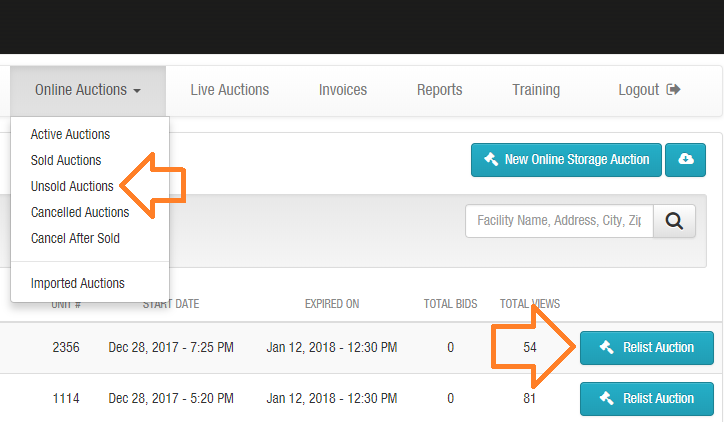 Or...
If there are marketable items in the unit, you can combine those items with other abandoned items at your facility, and post as a new auction as a "Non-Lien Unit / Manager Special" auction type. Or you can dispose of the contents.
Always check with upper-management before changing any processes within your company (if applicable).